Calling an end to the correction in silver is tricky, but technical analyst Clive Maund sees an intermediate base forming for silver stocks, a "classic buy spot."
by Clive Maund
The Gold Report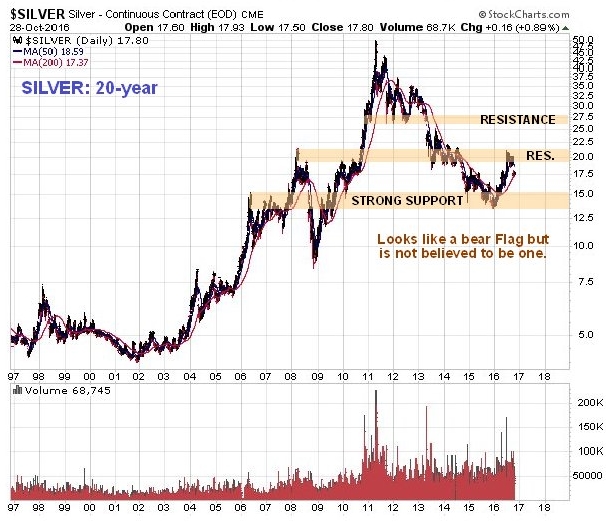 Although at first glance it's a tricky call, because superficially a bear flag appears to be completing in silver, on closer inspection it now looks like silver's correction is done and an intermediate base pattern is completing. If so, we are at an excellent entry point for many silver stocks, which have been savagely beaten down over the past several months—a necessary correction following their outsized run-up earlier in the year.
On its one-year chart we can see that silver's corrective action from early July has brought it all the way back to its steadily rising 200-day moving average, a classic buy spot, where a potential intermediate base has formed. This corrective action has more than completely unwound the earlier overbought condition.
However, there are grounds for concern on two counts.
Continue Reading at TheAuReport.com…