by Charles Hugh Smith
Of Two Minds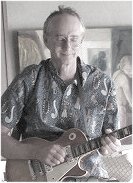 We will soon wish we were allowed an honest business cycle recession once the current overcapacity implodes the global economy.
We all know the quality of many globally sourced products has nosedived in the past few years. I addressed this in Inflation Hidden in Plain Sight (August 2, 2016): not only is inflation (i.e. getting less quantity for your money compared to a few years ago) visible in shrinking packages, it's present but largely invisible in declining quality.
When products fail in a matter of months, we're definitely getting less for our money, as what we're buying is a product cycle, not just the product itself. We buy a product expecting it to last a certain number of years, and when it fails in a matter of weeks or months, this failure amounts to theft and/or fraud.
When a costly repair is required in a relatively new product, we're getting less for our money, and when the repair itself fails (often as a result of a sub-$10 or even sub-$1 part), we end up paying twice for the inferior product.