by James Quinn
The Burning Platform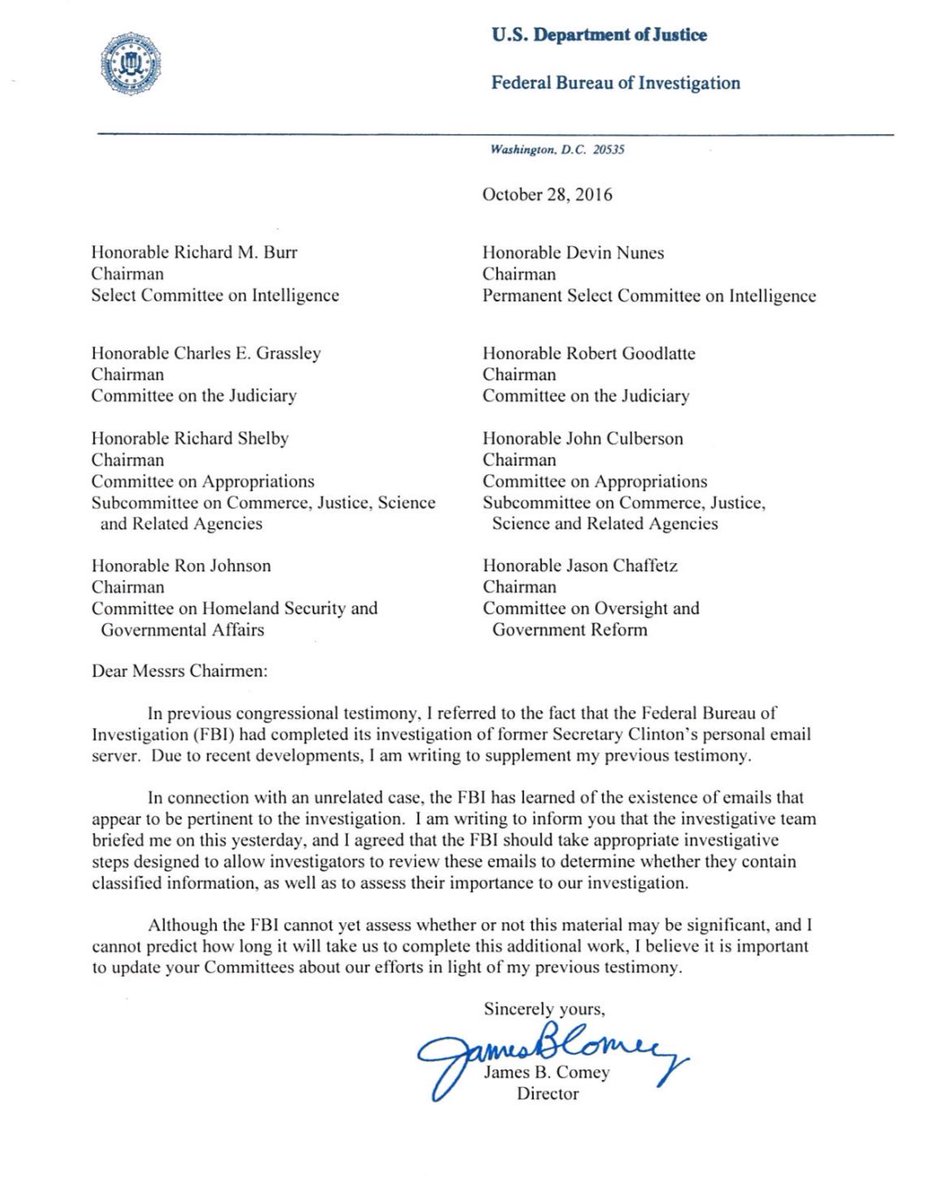 Fuck Hillary. Let's see how her media mouthpiece faux journalist cheerleaders spin this one. Take her away in cuffs. She's a criminal. The thought of her rotting in prison warms the cockles of my heart.
After being briefed by his investigative team, Comey "agreed that the FBI should take appropriate investigative steps designed to allow investigators to review these emails to determine whether they contain classified information, as well as to asses their importance to our investigation." Comey said he could not predict how long it would take the bureau to assess whether the new emails are "significant."
Moments later, NBC News reported that the agency was reopening the investigation and shared a letter from FBI director James Comey informing key lawmakers of the investigation.. .
Continue Reading at TheBurningPlatform.com…