by Wolf Richter
Wolf Street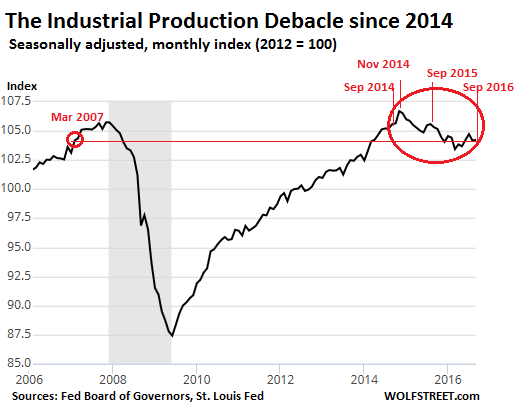 Production lower than 2 years ago, with ugly capacity utilization.
Total industrial production in the US fell 1.0% in September compared to September 2015, according to the Fed's Board of Governors today. The index, at 104.2, is now 2.3% off its all-time peak in November 2014, and also 1.3% below where it had been two years ago (105.6). So two years in a row of year-over-year declines.
The first time the industrial production index had reached this level was in March 2007!