by Przemyslaw Radomski, CFA
Gold Seek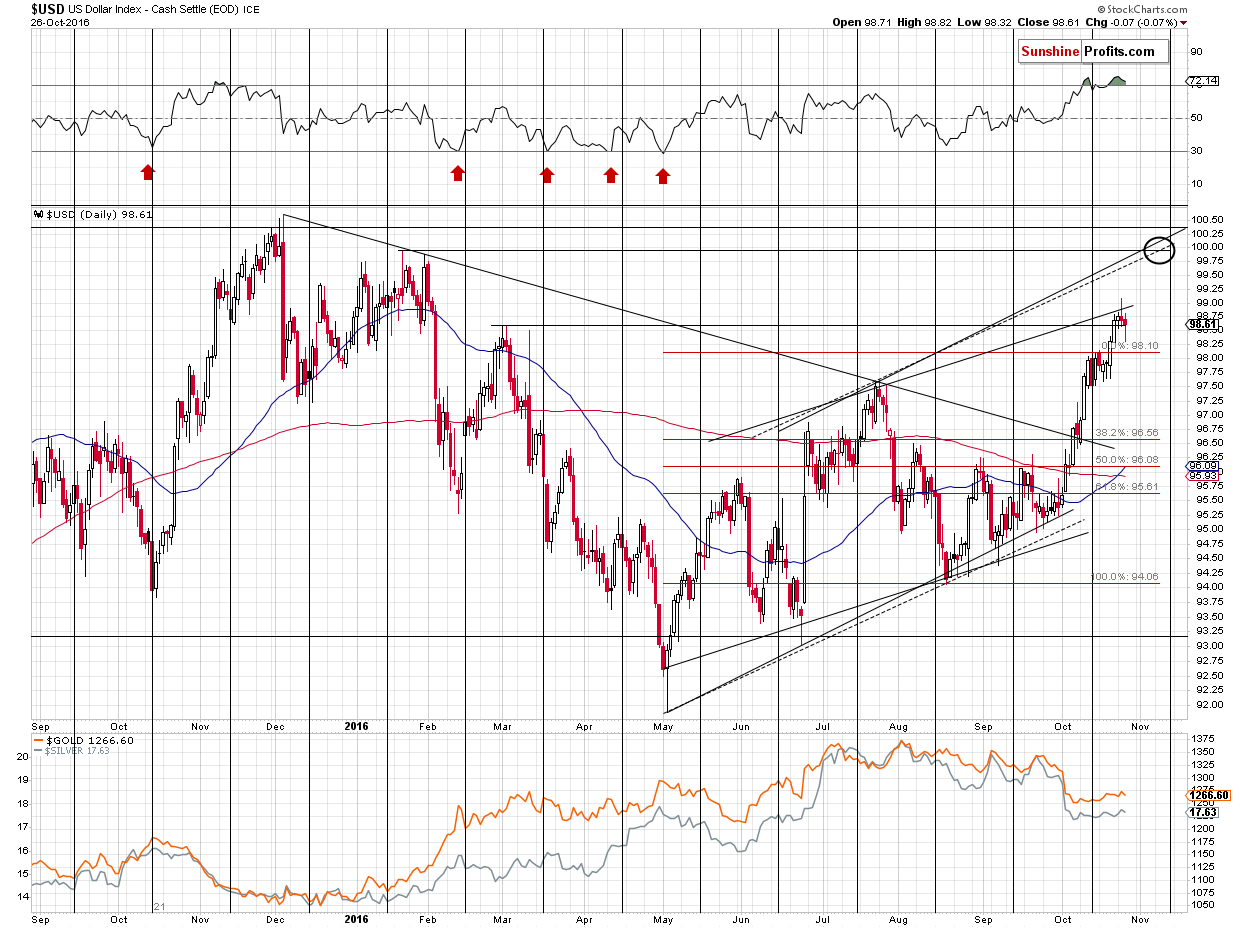 The USD Index confirmed the breakout above March highs, silver outperformed temporarily, miners underperformed and… Despite this bearish combination, precious metals didn't decline. Why wasn't that the case? Will they still slide or will they rally from here? Let's take a closer look at the charts and find out:
[…] In yesterday's alert, we wrote the following:
We have indeed seen the confirmation of the breakout – the USD closed above the March highs for the third consecutive day and the implications are bullish for the USD and bearish for precious metals. However, the USD also reversed on an intra-day basis, indicating a good possibility for seeing lower prices later this week. Based on the confirmation of the breakout, the move lower is not likely to be significant though. It will be interesting to see how metals and miners perform in light of a move lower in the USD. So far the USD Index declined a bit (to 98.5) and gold didn't rally – in fact, it moved about $2 lower.