by Wolf Richter
Wolf Street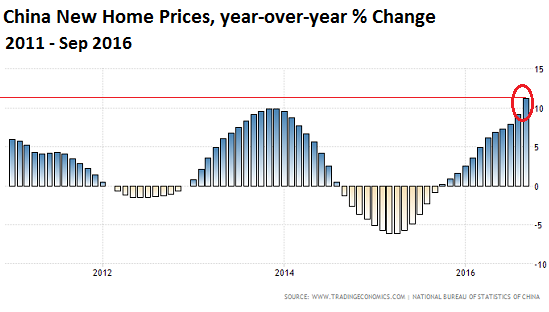 The housing market has "apparently cooled."
As a consequence of a dizzying buying frenzy in September, the average price of new homes in China soared 11.2% from a year ago, after a 9.2% jump in August, the National Bureau of Statistics reported today. It was the 12th month in a row of year-over-year gains, and the largest increase on record.
The average price of new homes rose in 63 of the 70 cities in the index. It dropped in six cities and remained flat in one. But all heck broke lose in tier-one cities: In Beijing, the average price skyrocketed 27.8%, in Shanghai 32.7%.
This comes after authorities have unleashed a tsunami of liquidity that triggered a record borrowing binge.