by Charles Hugh Smith
Of Two Minds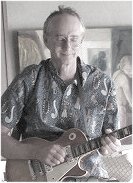 The best way to restart investment (and thus employment opportunities) is to make the U.S. a magnet for productive capital rather than a graveyard of tax-avoidance strategies.
Donald Trump has made trade agreements a central issue in this presidential election, declaring trade treaties such as the North American Free Trade Agreement (NAFTA) as unfair and subject to cancellation or renegotiation.
Setting aside the issue of whether presidents can cancel trade treaties via executive orders, let's look at the underlying issue: the erosion of manufacturing and entry-level job opportunities that lead to middle-class security and pay.
The question then becomes: what are the causes of this erosion of manufacturing and the middle class? Trade is relatively easy to finger because the flood of cheap goods into the U.S. coincided with the wholesale offshoring of manufacturing capacity.
Continue Reading at OfTwoMinds.com…