Borrowers aren't making payments and are taking longer to repay their loans.
by Shahien Nasiripour
Bloomberg.com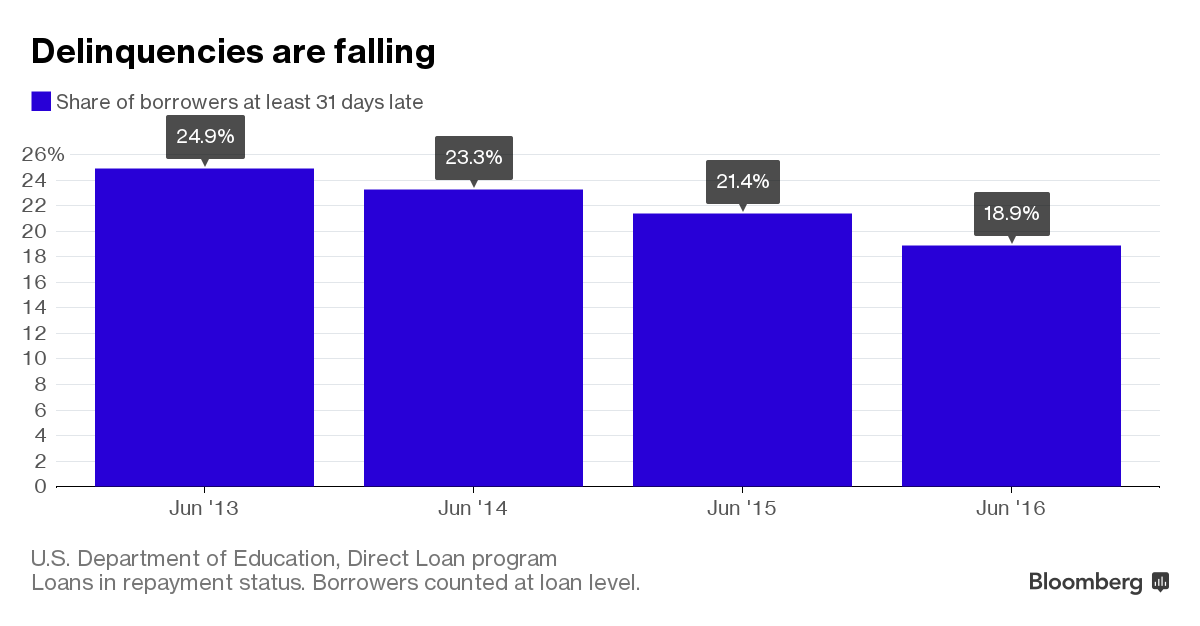 Government-backed student debt is big business: About one in six U.S. adults has a student loan owned or guaranteed by taxpayers, and the feds pay their contracted loan servicers and debt collectors close to $2 billion annually to counsel borrowers on their repayment options and collect monthly payments on nearly $1.3 trillion of federal student debt.
The U.S. Department of Education updates the public every three months on how borrowers are faring with their federal student loans. Bloomberg crunched the numbers on where the federal student loan portfolio stood as of June 30. Here's what we found.
Continue Reading at Bloomberg.com…