by Charles Hugh Smith
Of Two Minds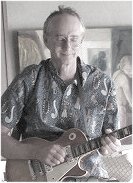 What happens if the Deep State pursues the usual pathological path of increasing repression? The system it feeds on decays and collapses.
Catch-22 (from the 1961 novel set in World War II Catch-22) has several shades of meaning (bureaucratic absurdity, for example), but at heart it is a self-referential paradox: you must be insane to be excused from flying your mission, but requesting to be excused by reason of insanity proves you're sane.
The Deep State in virtually every major nation-state is facing a form of Catch-22: the Deep State needs the nation-state to feed on and support its power, and the nation-state requires stability above all else to survive the vagaries of history.
The only possible output of extreme wealth inequality is social and economic instability.
Continue Reading at OfTwoMinds.com…