by Pam Martens and Russ Martens
Wall Street on Parade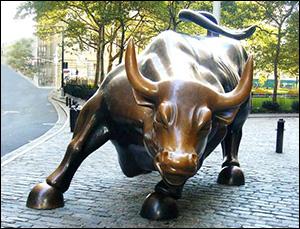 At the end of the first quarter of this year, Switzerland's central bank held $119.7 billion in publicly traded stocks. The Swiss National Bank's (SNB) web site indicates that it is now allocating 20 percent of its foreign currency reserves to stock investing. Twelve days ago, SNB made its quarterly filing with the U.S. Securities and Exchange Commission showing large positions in individual U.S. stocks.
In just five tech names, SNB held over $5.3 billion with $1.489 billion invested in Apple; $1.2 billion invested in Alphabet, parent of Google; $1 billion in Microsoft; $803 million in Amazon and $741.5 million in Facebook.
Both Apple and Microsoft are among the 30 stocks that make up the Dow Jones Industrial Average (DJIA), a heavily watched gauge of the U.S. economy's health. The Swiss National Bank owns over $1 billion in two other names in the DJIA: $1.17 billion in Exxon Mobil and $1.032 billion in Johnson & Johnson.
Continue Reading at WallStreetOnParade.com…