Evidence from the euro area suggests negative rates don't stand in the way of policy transmission
by Piotr Skolimowski and Catherine Bosley
Bloomberg.com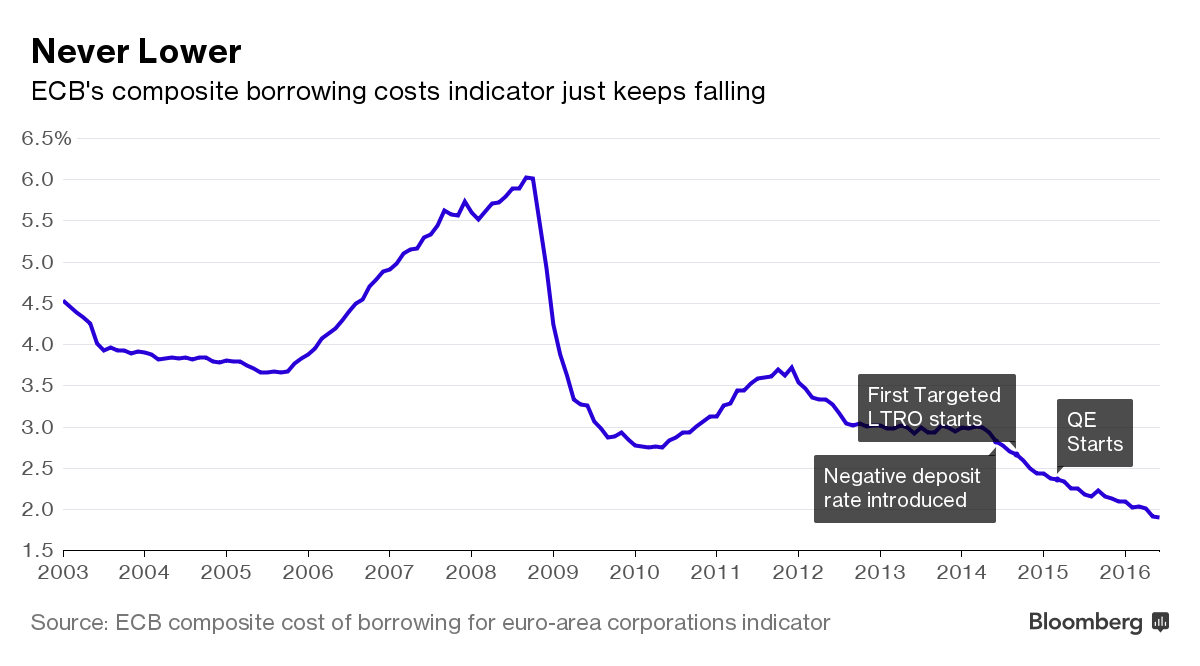 Mark Carney may be wrong himself.
The Bank of England governor said last week he was "not a fan'" of negative interest rates and had no intention of going below zero, unlike his peers in Europe or Japan. In fact, he accused them of getting it "a bit wrong."
Carney's argument: Some banks have raised mortgage rates in response to central banks going negative.
But what might be true for individual lenders doesn't hold up for the entire 19-nation euro region.
Continue Reading at Bloomberg.com…