by David Stockman
David Stockman's Contra Corner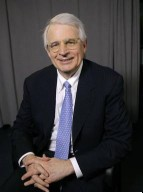 Here follows a deconstruction of Rosy Scenario. It underscores why the nation's entitlement based consumption spending will hit the shoals in the decade ahead.
In their most recent report, the so-called "trustees" of the social security system said that the trust fund's near-term outlook had improved. So the stenographers of the financial press dutifully reported that the day of reckoning when the trust funds run dry has been put off another year—-until 2034.
The message was essentially take a breath and kick the can. That's five Presidential elections away!
Continue Reading at DavidStockmansContraCorner.com…