by David Stockman
David Stockman's Contra Corner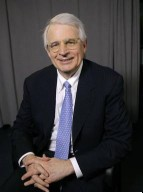 The boys and girls on Wall Street are now riding their bikes with no hands and eyes wide shut. That's the only way to explain Friday's lunatic buying spree in response to another jobs report that proves exactly nothing about an allegedly resurgent economy.
When the S&P 500 first hit 2130 back in May 2015, reported LTM earnings were $99.25 per share, and that was already down 6.4% from the cyclical high of $106 per share in September 2014. Thus, stocks were being valued at a nosebleed 21.5X in the face of falling earnings.
During the four quarters since then, reported LTM earnings have slumped by a further 12.3% to $87 per share. So that brings the "cap rate" to 24.5X earnings that have shrunk by 18% over the last six quarters. Wee!
Continue Reading at DavidStockmansContraCorner.com…