by David Stockman
David Stockman's Contra Corner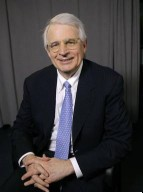 Another one of the Hedge Fund high rollers, Marc Lasry of Avenue Capital, recently confessed on bubblevision that 2200 on the S&P 500 doesn't make sense to him, either.
But his reasoning went right to the crux of the bubble implosion lurking just ahead. According to Lasry, the market may be discounting a "stronger-than-expected" economic rebound and thus only appears to be ahead of itself:
The U.S. stock market, making a string of recent record highs, "doesn't make much sense," distressed debt specialist Marc Lasry told CNBC Monday, sharing the view of fellow billionaire investment titan Larry Fink.
Continue Reading at DavidStockmansContraCorner.com…