Technical analyst Jack Chan charts a breakout of the U.S. dollar and comments on its implications for gold and silver.
by Jack Chan
The Gold Report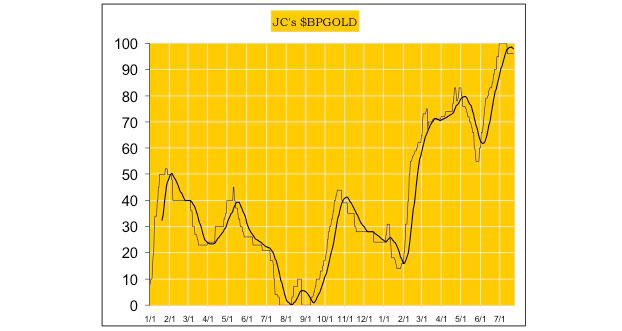 Our proprietary cycle indicator reached 100% and turned down last week.
[…] USD broke out as anticipated in last week's update.
[…] Gold stocks as represented by $HUI have not had a consolidation this year; consolidation is long overdue.
Summary
A bull market in gold and silver is now confirmed, but the cycle has turned down, suggesting that a long overdue correction may have started. USD broke out and up as expected, which is not friendly to the metals.
Caution is advised.
Continue Reading at TheAuReport.com…