by David Stockman
David Stockman's Contra Corner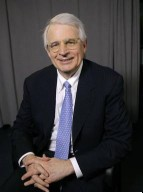 That was quick. With nearly 85% of the Brexit loss recovered in three days and the market now up for the quarter and the year, what's not to like?
After all, the central banks are purportedly at the ready, and, in the case of the ECB and BOE, are already swinging into action according to their shills in the MSM. MarketWatch thus noted,
Markets were boosted by reports indicating the European Central Bank is weighing changes to its bond-buying program, while "the Bank of England also said they are all in," said Joe Saluzzi, co-head of equity trading at Themis Trading.
Continue Reading at DavidStockmansContraCorner.com…