by Pam Martens and Russ Martens
Wall Street on Parade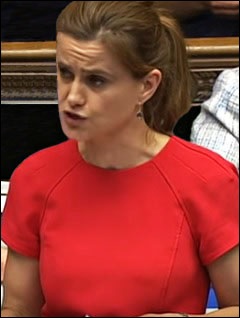 The U.S. stock market was mired in red ink yesterday morning with every major Wall Street bank trading down on news that multiple polls in Britain were showing that a majority of citizens were in favor of the United Kingdom withdrawing from the European Union (EU). A referendum vote on the issue is to be held next Thursday.
Then, at 12:17 p.m. New York time yesterday, Bloomberg News printed the following headline: "U.K. Lawmaker Jo Cox Is Murdered, Silencing Brexit Debate." Cox was a Member of Parliament from the Labour Party who was an advocate for the U.K. remaining in the EU. Cox, a mother of two children, was shot and stabbed by a man said to be in favor of Brexit, the term for a British exit from the EU. On the news of her death, which fueled the market perception that it would dampen the zeal to leave the EU, the pound and euro rallied along with the Dow Jones Industrial Average and Wall Street bank stocks.
Continue Reading at WallStreetOnParade.com…