by Eddie Van Der Walt and Luzi-Ann Javier
Bloomberg.com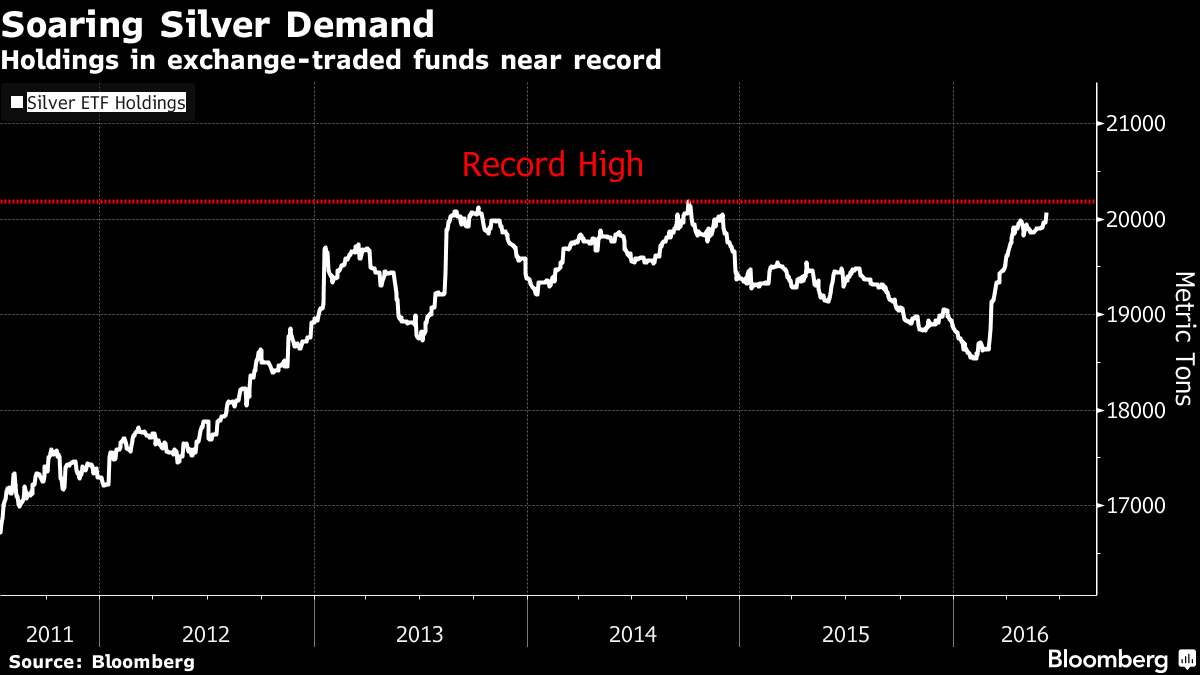 For all the concerns whether the rally in precious metals will last, investors are close to making the biggest bet ever on silver.
Silver funds have taken in a wave of new cash this year and assets are approaching an all-time high. Prices are up 25 percent in 2016, tracking a similar rally in gold on speculation the Federal Reserve will hold off on raising interest rates.
"We're still seeing big chunks of managed money coming into the silver market," Adrian Ash, head of research at online-trading service BullionVault, said by phone from London. "Inflows from our clients match those at the all-time highs of early 2011."
Continue Reading at Bloomberg.com…