by David Stockman
David Stockman's Contra Corner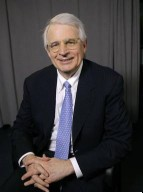 Whatever is going on in the daily stock market, you can't call it "price discovery" or even remotely rational.
In fact, it amounts to grinding in harms' way, and measures the degree to which the Fed and other central banks have turned the Wall Street casino into a giant litter of sick puppies who are bent on rolling the dice until they self-destruct.
Even MarketWatch has noted that the S&P 500 has climbed above 2100 on more than 30 occasions during the last 18 months, but has retreated each and every time.
Continue Reading at DavidStockmansContraCorner.com…