Brace yourself for a Black Friday on Wall Street.
by Alanna Petroff and Patrick Gillespie
CNN Money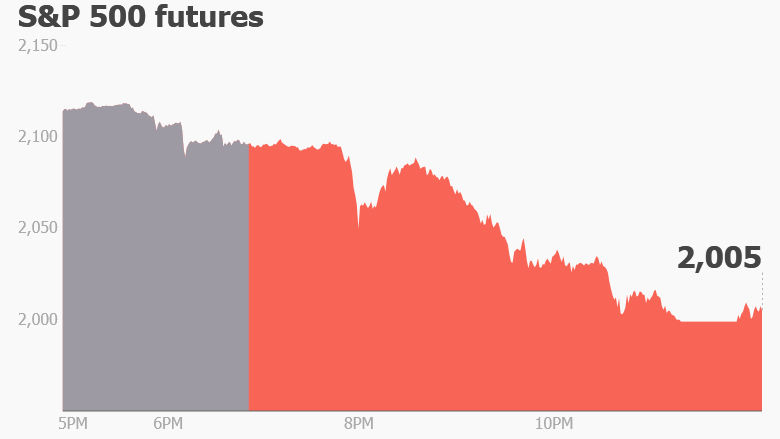 The result from a historic referendum in the U.K. is rocking markets around the world and slamming U.S. stock futures, which indicate how shares will open at 9:30 a.m. ET.
Investors are reacting with shock to the announcement that the United Kingdom has voted to leave the European Union, which is a political, economic and free trade union between 28 member nations. Nearly 52% of U.K. voters cast their ballots in support of a British exit, or Brexit.
The result led British Prime Minister David Cameron to issue his resignation this morning. He had been campaigning for the U.K. to remain in the EU.
Dow Jones industrial average futures are off by about 500 points, or roughly 2.7%, ahead of the opening bell in New York.