by Charles Hugh Smith
Of Two Minds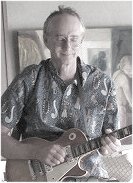 This process of withdrawal into the relative safety of internally cohesive groups and group identities is intrinsically messy in globalized, multicultural societies.
A great many narratives are drifting around the Brexit pool: a return to sovereignty, class war, "controlled demolition," nothing-but-another-political-Kabuki- spectacle, end of the European Union, etc.
I think it boils down to something much simpler: the pie is shrinking, and the illusion that it's about to start growing has been shattered. For many communities in the developed world, the pie started shrinking in the 1970s, and has been shrinking (despite the narrative of "45 years of strong growth") since then.
Labor's share of the GDP has been declining for 45 years. Occasional blips higher during debt-fueled bubbles quickly fade when the bubble du jour pops, and the decline of labor's share of the economy resumes its trendline decline.
Continue Reading at OfTwoMinds.com…