by Charles Hugh Smith
Of Two Minds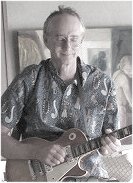 Bernanke blew it big-time, letting the "recovery" run seven years without any significant increase in rates.
It is now painfully obvious that Ben Bernanke blew it big-time by not raising rates three years ago when the economy and markets enjoyed tailwinds. The former Federal Reserve chairperson, who has claimed the mantle of savior of the global economy, foolishly kept rates at zero until tailwinds turned to headwinds, at which point he handed Janet Yellen the unenviable task of raising rates as the headwinds are strengthening.
Ben Bernanke is not the savior who rescued the global economy; he is the clueless fool who plunged a poisoned knife in its back. After weathering the spot of bother in Euroland in 2011-2012, the global economy had multiple tailwinds in 2013–tailwinds that enabled Bernanke and the Fed to raise rates in a series of measured steps.
Continue Reading at OfTwoMinds.com…