Technical analyst and newsletter writer Clive Maund explores the link between an anticipated copper rally and an upswing in Chinese markets.
by Clive Maund
The Gold Report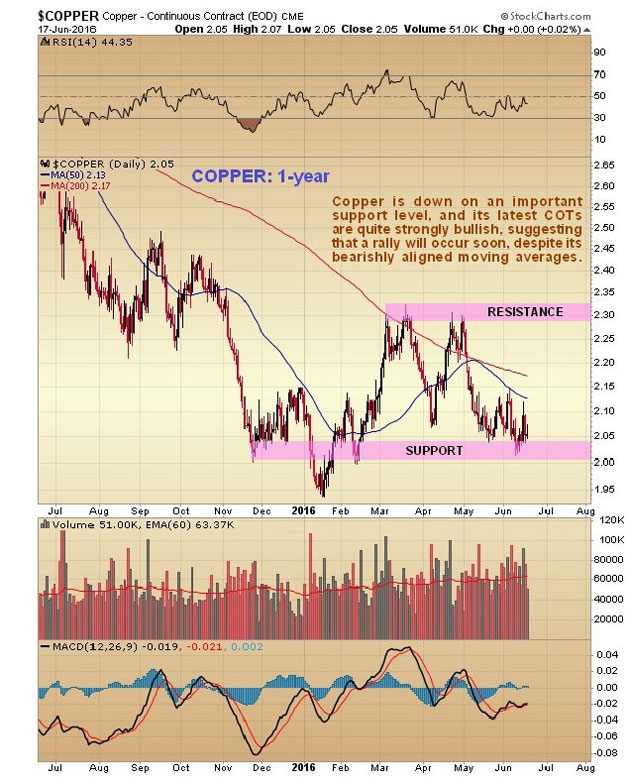 In marked contrast to gold, copper looks to be set up for a sizable rally here. On its one-year chart we can see that after its significant drop during May and early June, it is down on an important support level that is certainly capable of generating a rally, despite its still bearishly aligned moving averages…
The chances of copper rallying soon are greatly magnified by its latest COTs, which show that the Commercials are now heavily long, while the normally wrong Large Specs are heavily short—this is the setup for a rally, and one reason for selecting a one-year time frame for the copper chart above is so that you can compare past peaks and troughs with the readings on the COT chart, which also goes back a year.
Continue Reading at TheAuReport.com…