by Charles Hugh Smith
Of Two Minds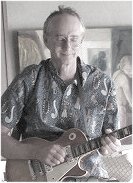 The promises made when there were 7 workers for every retiree cannot be kept when there are only 2 workers for every retiree.
In an auto-mechanic analogy, the Powers That be are assuring us those grinding noises under the hood and the black smoke chugging out of the tailpipe are no big deal and can be fixed with a minor tuneup. They're wrong; we need a total overhaul to avoid a total system breakdown.
The grinding noises and black smoke are telling us the engine of our economy is on its last legs. The Powers That Be (Federal Reserve, government at all levels, mainstream corporate media, etc.) have been masking the need for an overhaul with trickery for the past seven years, the financial equivalent of using heavy oil and spray-painting the battery to make it look new.
Continue Reading at OfTwoMinds.com…