by Pam Martens and Russ Martens
Wall Street on Parade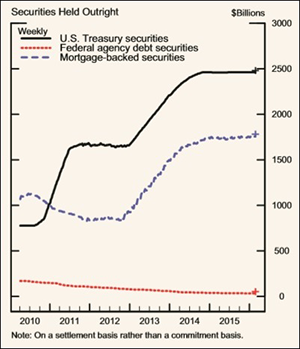 The U.S. is now in its eighth year since the Wall Street bank collapse of 2008 and most members of the general public believe the bailouts are long finished. That's a fallacy. Last Friday, the Government Accountability Office (GAO) released a report showing that there are 16 banks still involved in the original bailout program – one of which, First Bancorp, owes the government $124.97 million or 49 percent of the funds owed by the other 15 banks combined. First Bancorp continues to trade on the New York Stock Exchange under the stock symbol, FBP. The common stock of First Bancorp has declined from over $150 a share in 2009 to close last Friday at $3.72. According to the company's 10K filed with the Securities and Exchange Commission for year-end December 31, 2015, the U.S. government still owned 4.8 percent of the company's common stock at that time.
In addition, as Wall Street On Parade reported last month, the U.S. Treasury agreed to pump in an additional $258.1 billion going forward if Freddie Mac or Fannie Mae run into trouble, on top of the $187.5 billion they have already received from the U.S. taxpayer. In their first quarter earnings reports, both companies reported significant losses in their derivatives books but did not tap their Treasury lifelines further – at least for now. Freddie Mac and Fannie Mae were put into conservatorship by the U.S. government during the 2008 crisis. Wall Street banks are entangled with Freddie Mac and Fannie Mae because they serve as counterparties to each other's trillions of dollars in derivatives.
Continue Reading at WallStreetOnParade.com…