by Luzi-Ann Javier
Bloomberg.com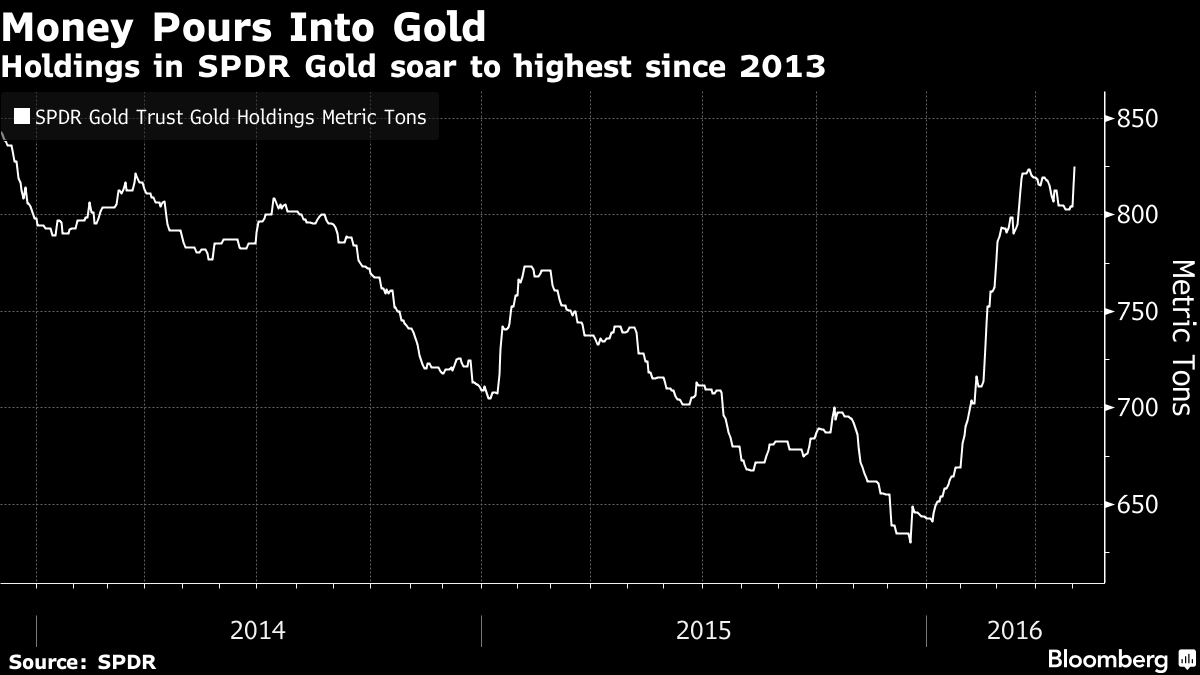 Investors are piling back into gold, and they're coming in droves.
Holdings in SPDR Gold Shares, the world's largest exchange-traded fund backed by gold, surged 20.8 metric tons on Monday, the biggest one-day expansion since 2011, data compiled by Bloomberg show. About $7.1 billion in new money poured into SPDR Gold this year, the most of any ETF tracked by Bloomberg around the world, as holdings soared to the highest since 2013.
[…] Bullion prices traded near $1,300 an ounce for a second straight day, taking this year's rally to 21 percent. Investors are returning to the precious metal after three straight years of losses that were the worst run since 1998. Sentiment turned as risks to the global economy prompted the Federal Reserve to signal it will take a slower approach to raising interest rates. Lower rates are a boon to precious metals, which don't offer yields or dividends. A weaker dollar is also helping gold.
Continue Reading at Bloomberg.com…