by Luzi-Ann Javier
Bloomberg.com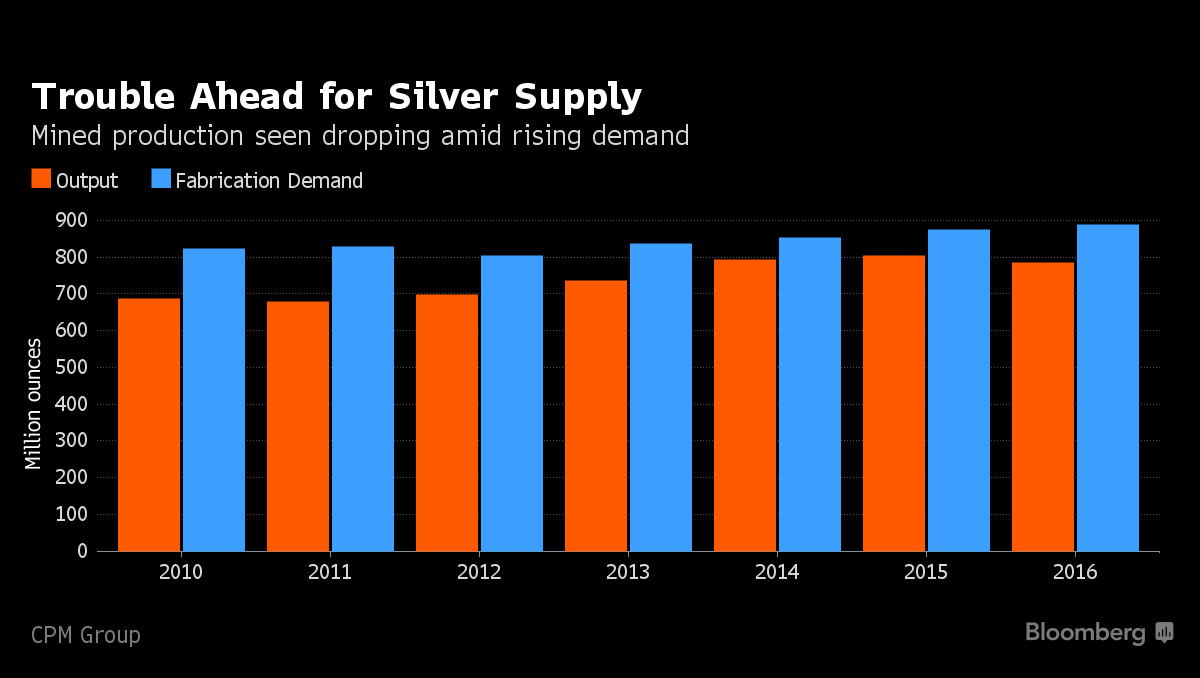 More good news for silver bulls: there's supply trouble brewing.
Output from mines will fall for the first time since 2011, while demand for the metal in uses including industrial products and jewelry is heading for a fourth straight gain, supporting prices, according to CPM Group. The market is entering what is "likely to be a pivotal year," the New York-based researcher said in its "Silver Yearbook 2016."
[…] Production is declining just as signs of stabilization in China's economy fuel optimism for stronger global demand, helping drive a 24 percent rally in silver this year through Monday that topped gold's performance. Both metals are benefiting from increased expectations that the Federal Reserve will be slow to raise interest rates this year amid concerns that slowing global growth will spill over into the U.S. That's boosted demand for gold and silver as stores of value, after prices for each slid for three straight years through 2015.
Continue Reading at Bloomberg.com…