by David Stockman
David Stockman's Contra Corner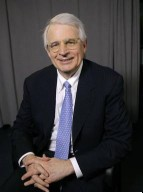 I mistakenly took Squawk Box off mute this morning. It was just in time to hear one of the regular anchors—–the one who makes Joe Kernen sound slightly insightful by comparison——forecast a pick-up in global growth on the grounds that "China is recovering".
Yes, the credit intoxicated land of the Red Ponzi just tied one on for the record books. During Q1 it generated new debt at a madcap annual rate of $4 trillion or nearly 40% of GDP.
And that incendiary deposit of more unpayable debt, which came on top of the $30 trillion already smothering history's greatest construction site and open air gambling den, did indeed goose China's real estate prices, state company CapEx, infrastructure building and steel production. Call it fiat growth because even pyramid building adds to stated GDP, at first.
Continue Reading at DavidStockmansContraCorner.com…