by Pam Martens and Russ Martens
Wall Street on Parade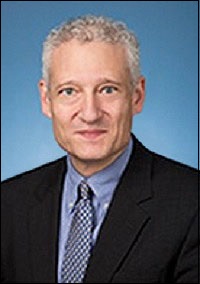 Brad Deutsch, the attorney who authored the letter last week charging the Hillary Clinton campaign's joint fundraising committee with dubious dealings that appear to violate Federal election law, isn't just any ole lawyer. Prior to joining the law firm Garvey Schubert Barer in July 2014, Deutsch worked for more than a decade at the government's top watchdog over Federal campaign financing – the Federal Election Commission (FEC).
Deutsch, now lead counsel to Senator Bernie Sanders' campaign for President, would seem to be well qualified in defining what is and is not legal under Federal election law. From 2006 to 2014, Deutsch was Chief of Staff and Senior Legal Advisor to Commissioner Steven T. Walther at the FEC. Prior to that, he served as Assistant General Counsel at the FEC from 2004 to 2006 where he supervised a team of Federal election law attorneys.
Continue Reading at WallStreetOnParade.com…