Precious metals expert Michael Ballanger examines silver's recent moves upward.
by Michael J. Ballanger
The Gold Report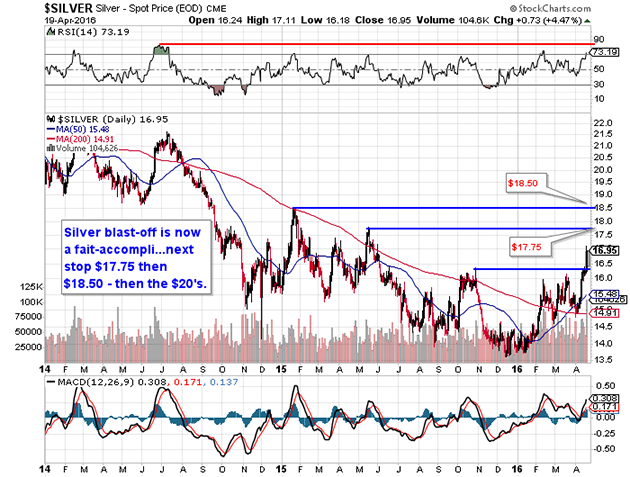 In my business, there is a great deal of travel, be it to properties in the Peruvian Andes or the Canadian Yukon or to the investment conferences in New Orleans or San Francisco or London, so I get a full psychographic cross section of every type of investor imaginable. First of all, the audiences I have encountered at the "Sound Money" conferences in Nassau or Bermuda are usually quite conservative and usually well-dressed and well-groomed. When the topic is gold and it is a controversial speaker looking for "the end of Western civilization," the audiences tend to be a tad different with hair length and dress code noticeably more avant-garde.
However, when the topic is confined to silver, while the speakers tend to be "evangelical," the audiences appear to be (operative word being "appear") simply stark-raving madmen of the first order.
Continue Reading at TheAuReport.com…