by MN Gordon
David Stockman's Contra Corner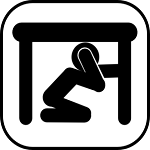 What's up with the U.S. consumer? They seem to have come to their senses at the worst possible time. They can no longer be counted on to push economic growth up and to the right. Specifically, they're not spending money on stuff.
According to Wednesday's Commerce Department report, U.S. retail and food services sales for March declined 0.3 percent from February. Apparently, U.S. consumers are tapering back on auto purchases and spending at restaurants, bars, and clothing and department stores. What's more, sales have fallen or been flat for each of the first three months of the year.
Continue Reading at DavidStockmansContraCorner.com…