by Steve St. Angelo
SRSRocco Report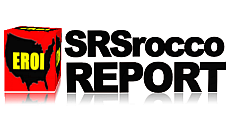 The financial system is sitting on the edge of a cliff and an increasing number of investors are beginning to realize it. I hear more and more evidence from contacts in the financial and precious metal industry that the U.S. banking industry and Dollar are in serious trouble.
While some of individuals believe that the Fed and U.S. Government will continue rigging the markets for the next decade or more, I believe we will witness a financial dislocation or black swan event within the next year.
As I have stated in several interviews, I sold my business and left the big city and moved to the country back in the beginning of 2007. I knew the mortgage industry and economy were going to collapse. What I didn't know was the degree to which the Fed and Central banks could prop up the market.
Continue Reading at SRSRoccoReport.com…