by David Stockman
David Stockman's Contra Corner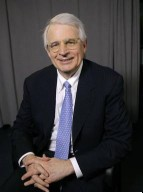 Somebody must have reinstated Paul Krugman's passport. He was recently back in Japan to meet with the world's leading economy-wrecking triumvirate —-Prime Minister Abe, BOJ Governor Kuroda and Finance Minister Taro Aso—–to dispense some desperately needed advice.
Japan is on the verge of a second recession during Abe's tenure despite his plunge into full frontal Keynesian stimulus. But since March 2013 when Kuroda cranked up the BOJ's printing press to white heat, two main things have happened. The BOJ's already bloated balance sheet has exploded by 2X and the flat-lining Japanese economy has continued undulating to nowhere.
Continue Reading at DavidStockmansContraCorner.com…