by Bloomberg News
Bloomberg.com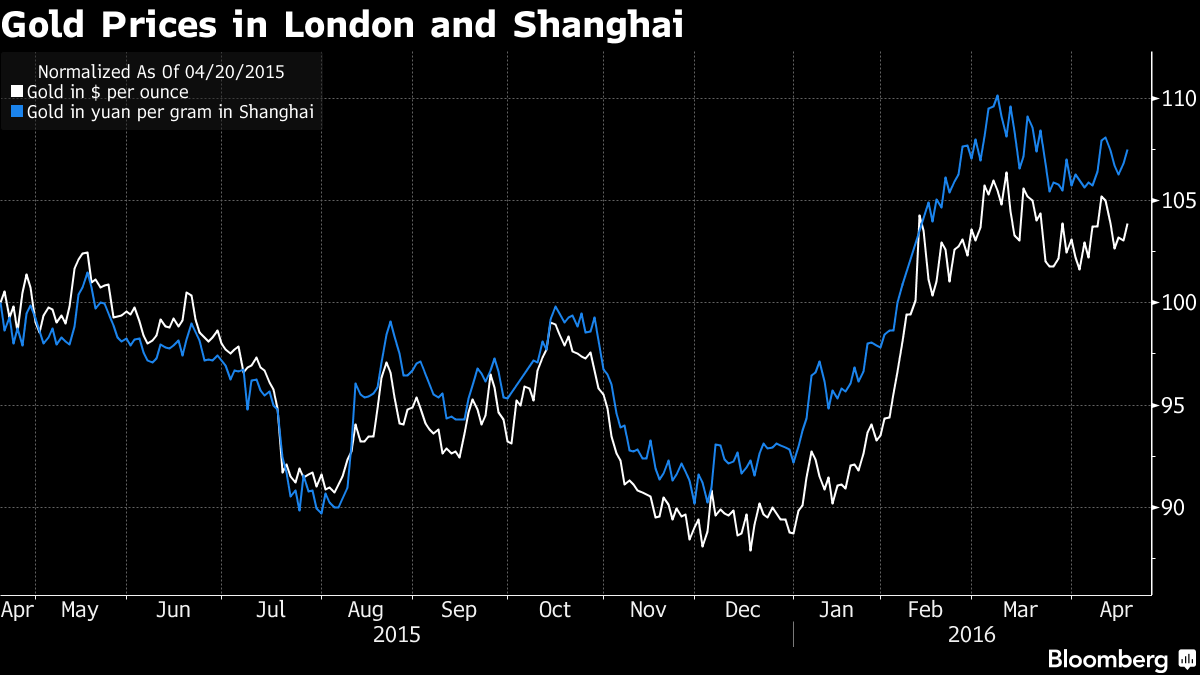 China, the world's biggest producer and consumer of gold, started a twice-daily price fixing on Tuesday in an attempt to establish a regional benchmark and bolster its influence in the global market.
The Shanghai Gold Exchange set the price at 256.92 yuan a gram ($1,233.85 an ounce) at the 10:30 a.m. session after members of the exchange submitted buy and sell orders for metal of 99.99 percent purity. Members include Chinese banks, jewelers, miners and the local units of Standard Chartered Plc and Australia & New Zealand Banking Group Ltd., according to the bourse.
China has overtaken India as the largest consumer as rising incomes and surging economic growth boosted purchases of jewelry, bars and coins.
Continue Reading at Bloomberg.com…